Watch "Fallen Angel" Now!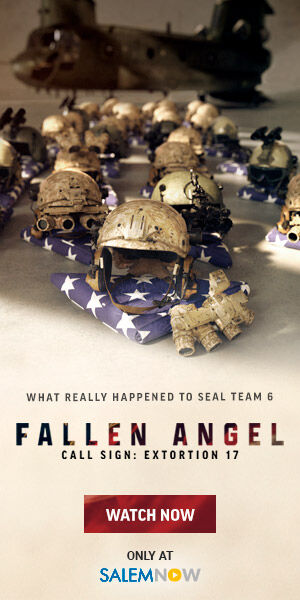 A U.S. Army helicopter carrying 30 Americans, most members of the elite Navy SEAL Team 6 is shot down in Afghanistan. But what really happened that night? Why was the black box missing from the crash site? And why was the fire control officer of the AC-130 Gunship flying above denied permission to engage the enemy?
Ten years later, long-awaited answers to these and other pressing questions are here. The explosive truth is that government missteps put our dedicated troops in harm's way.
This provocative military documentary reveals the shocking story of the greatest single-incident loss of life in the history of the U.S. war in Afghanistan, the Navy SEALs, and U.S. Special Operations.
The film contains graphic imagery from actual events.
Information about the film courtesy of Salem Now.
Looking for more great movies from Salem Now? Click here.