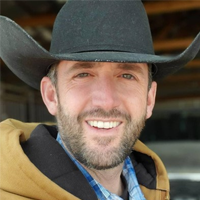 If you are concerned about where our state and country are headed, then you need insight and knowledge on important issues relating to faith, family, and freedom. Join Jeff Hunt, Director of the Centennial Institute at Colorado Christian University, for the Frontier Freedom Hour. As a leading Colorado Conservative, Jeff will address issues impacting our culture from a biblical perspective. Tune in to Frontier Freedom Hour, Saturdays at 9 a.m.
VISIT CENTENNIAL INSTITUTE'S WEBSITE
Frontier Freedom Radio - Centennial Institute (ccu.edu)
Jeff Hunt
Vice President of Public Policy, Colorado Christian University
Director, Centennial Institute
Jeff Hunt has served as the Director of the Centennial Institute at Colorado Christian University and co-Chairman of the Western Conservative Summit since 2015. In this role, he leads one of the largest annual gatherings of conservatives in the Western United States. Speakers at the Western Conservative Summit have included Donald Trump, Ben Carson, Kirk Cameron, Sarah Palin, Ben Shapiro, Candace Owens, Dennis Prager, Diamond and Silk, Dana Loesch, Brandon Tatum, Dr. Albert Mohler, Dr. Robert George, and many others.
In his role directing the Centennial Institute, he hosts speakers like Michael Knowles, Dr. Ryan Anderson, and Brian Kilmeade on the campus of Colorado Christian University. He oversees the Centennial Institute's lobbying team, working to shape policy at the Colorado Capitol to advance faith, family, and freedom. Jeff is also the editor of the Centennial Review, a monthly speech digest distributed to thousands of readers across the country.
A regular writer, his pieces have been published in USA Today, Fox News, Denver Post, Colorado Springs Gazette, Washington Examiner, Townhall, Colorado Politics, and many others. He has appeared on Fox News, CSPAN, OANN, Newsmax, and many local stations.
Jeff earned his BA degrees in Philosophy and Religious Studies from Westmont College, Master of Divinity from Fuller Theological Seminary, and Master of Political Management from George Washington University. He has served on many campaigns, including Rick Santorum's and Mitt Romney's 2012 Presidential campaigns.
Jeff is an ultra-runner, former river guide, and loves to be outdoors. He and his wife, Nicole, have four children and live on a ranch in Elizabeth, Colorado.
Show Links:
Sponsored By: